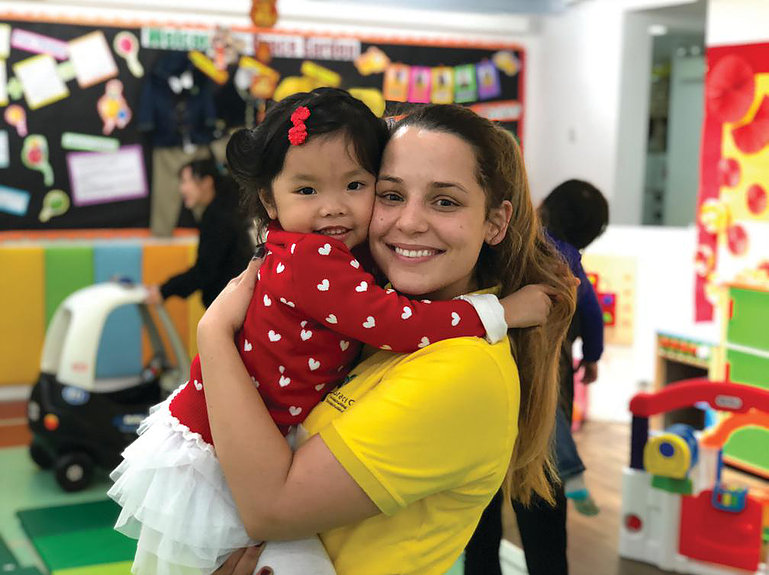 Playgroup
Why Play-based Learning 
Play is an integral part of development, and established to be the fundamental experience children require to learn. Through play, children create, imagine, experiment, explore, create new skills and connect with others. The plethora of benefits associated with early childhood play is vast, whilst benefits associated with more academic learning for children at such an early age not so much. Play fosters the foundations for a lifetime of learning.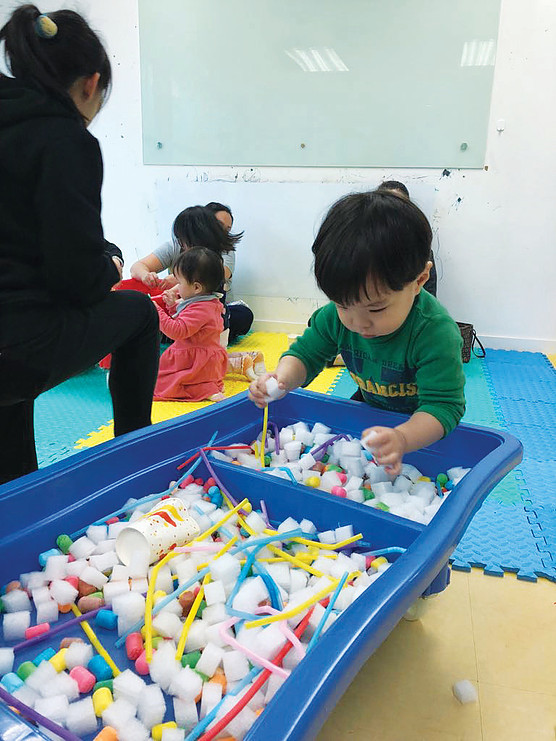 Activity Descriptions
Child Initiated Play
Children begin the class by engaging in structured play. Teachers will have organized the classrooms with different 'play stations' to stimulate interest and learning. This period allows children a 'soft-start' to the lesson; time to settle within their classes at their own pace.
​
Group Time
Group-time marks the formal teacher-led learning segment of class. Both children & parent engage in various activities including nursery rhymes & dance. The purpose is to ensure children gain a quality amount of time being exposed to either the language of English or Mandarin, and to develop your child's attention spans, auditory memory, and ability to follow simple instructions.
​
Sensory, Creative, Messy Play (SCMP)
SCMP is vital in enabling your child to develop a range of skills including healthy brain function, making connections between experience and vocabulary, and to support the development of all senses. Learning here is experiential and messy, with a range of fun activities including hand painting, custard mashing, and rainbow rice.
​
Snack Time
Apart from acting as a mental/physical break period, snack time also fosters a variety of skills including independence, social skills, and motor skills.
​
Treasure Basket/Discovery Box
Treasure Baskets/Discovery Box contains natural and every-day contents to stimulate a baby's curiosity and allow them to discover objects through first-hand experiences and extend their concentration and focus. Classical music will be played in the background whilst the little ones enjoy the process of independ- ent decision-making involved in choosing items. They can feel, taste, hear, smell and see a variety of textures; experiment and make choices. It provides early experiences of sorting and classifying items and develops fine motor skills and hand-eye coordination.
​
Story Time & Goodbye
Story times & goodbyes will consist of a formal goodbye routine to bring the lesson to a close.